We started the business by renting a "stand-alone" plastic box known today as Tygabox. Tygabox started as a love child from the desire to create reusable plastic to moving boxes to help people and the environment. Now, we are still standing 30 years later, surviving many ups and downs and an entire pandemic.
These trials have only pushed us to see more possibilities in the Facility and Moving industry and have inspired us to once again create something groundbreaking that we call TygaSmart Technologies. These tracking technologies stick with our atomic principle of REUSE to help facilities and movers find what they need when they need it. We focus on helping companies avoid consuming more than they need and act with planetary resources in mind.

*Photo of Founders Nadine Cino and Marty Spindel*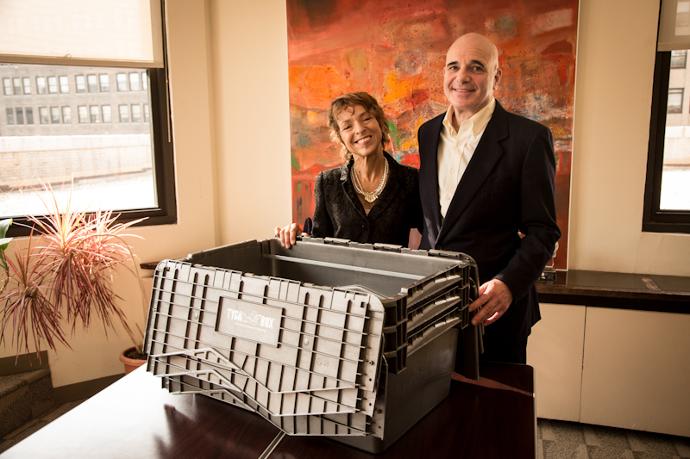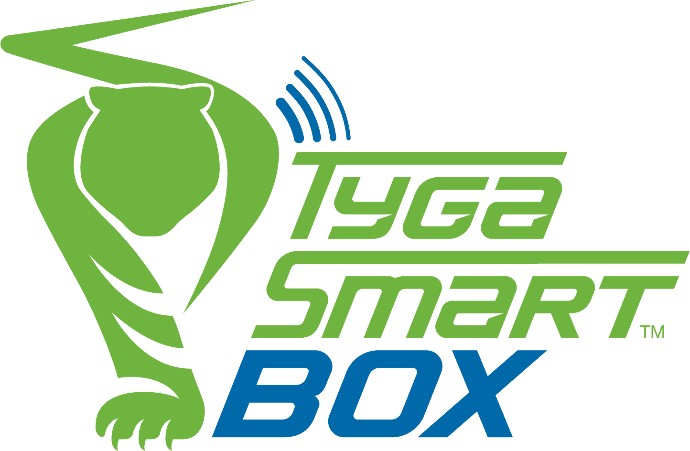 SmartBox
TygaSmart Box stems from our original business of reusable plastic moving boxes but with additional tracking. This was inspired by the mistakes made when handling pick up and drop-offs manually. Having trackable SmartBoxes avoids any misunderstandings and ensures accuracy for both you and your customer.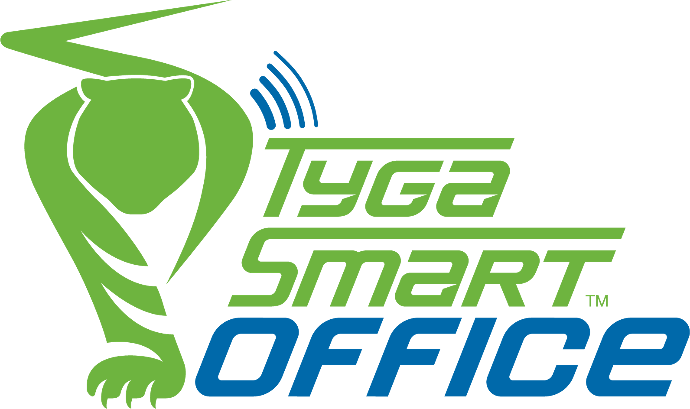 Being in the office moving industry for 30 years we had the opportunity to speak with many facility managers about the difficulties of managing assets. FMs have one of the toughest jobs; From huge company moves to employees moving around chairs to the list infinite list of responsibilities that come with ensuring the facility runs smoothly. They often say "it is only when things go wrong that people notice". To help with these responsibilities we thought "why not have technology do some of it for you." This is where our pinpoint tracking technology comes in. With this technology, you find what you need when you need it which leads to reusing what you have instead of hurting the bottom line to purchase more assets.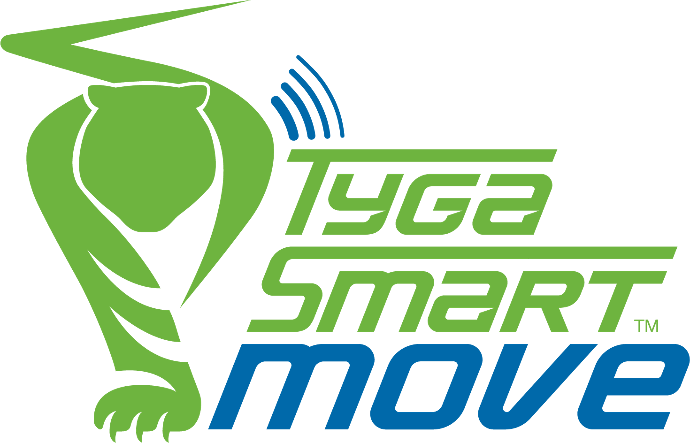 SmartMove
As noted previously for 30 years, we have worked with movers in the industry providing reusable plastic moving boxes.

Human Wellness
Sanichek was solely inspired the Covid 19 pandemic. In March 2020 when the pandemic shut-down the U.S. they said it would only be "two weeks till we are back in office" (we all know how that turned out) we thought to ourselves how will employees feel safe coming back to work?
As the weeks of quarantining continued this question only became more relevant and our focus became narrowed on air quality and quality of cleaning. We created a sensor that tracks when something is clean or when it needs to be clean.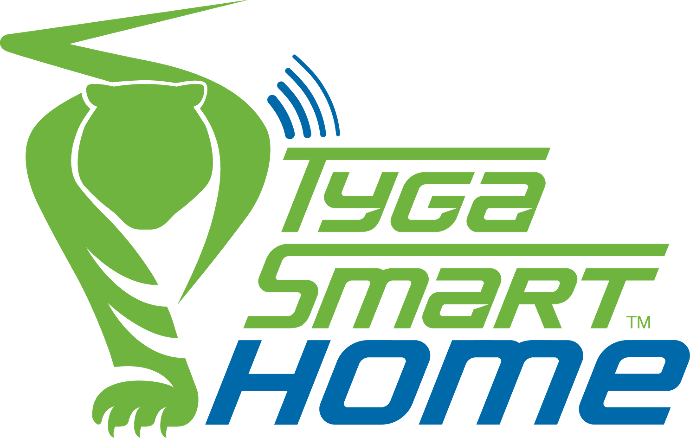 SmartHome
*coming soon*
Continuting our practice and principle of creating technologies that help people practice reuse. We have created TygaSmart Home to . This involves