​
Classic TygaBox - Transformed with AI-Tracking
​TygaBox, our "love child" born in 1991 out of our caring for the environment, is taking a giant leap forward.
We've kept all its classical benefits and incorporated the power of AI to transform your move. With AI-tracking, experience an entirely new level of smart move management control and security. Eliminate 100% of cardboard waste, reduce costs by 30%, and enjoy TygaBox's 30+ year useful lifespan.
No more searching for stuff you know you have and can't find!

No more heavy lifting, backaches, headaches or toppling stacks.

Sustainability, convenience, and technology unite.
Rent or buy to suit your needs and save a tree today! (Your back will thank you too!)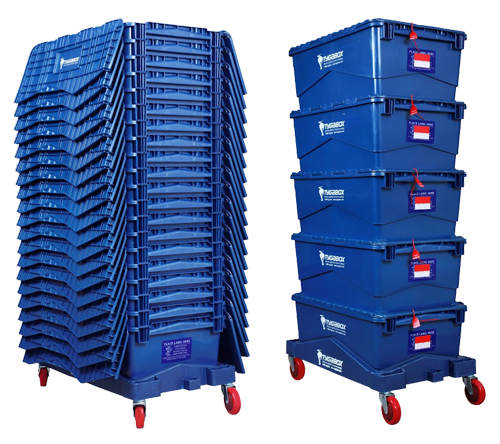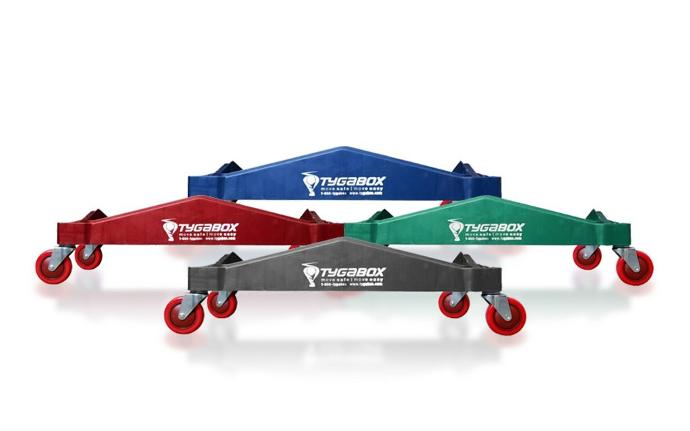 #1 Unparalleled Safety with the Non-Tip TygaDolly

The heart of the invention is its bottomless, non-tip, low-theft TygaDolly. It changes the packing process from the get-go.

Simply put an empty TygaBox into a TygaDolly and pack. Save your back and never lift a box unless it's empty!

Safety First! Mitigate risk, damage to contents and exposure to claims. Engineered for stability, TygaDolly casters are intentionally exterior to the load. Like a Ferrari – it hugs the road and delivers a smooth ride.

Engineered to optimize efficiency
You told us how much you hate wasting time and money. We heard you loud and clear.

We engineered TygaBox to stack 5-high at the same height as other crates stack 4-high, resulting in a competitive advantage for you by reducing labor costs by 25% when compared to other crates and 40% when compared to cardboard boxes resulting in fewer stacks, elevator trips, truckloads, and labor.
We didn't stop there - we made the TygaTrain so anyone can push 2 stacks at the same time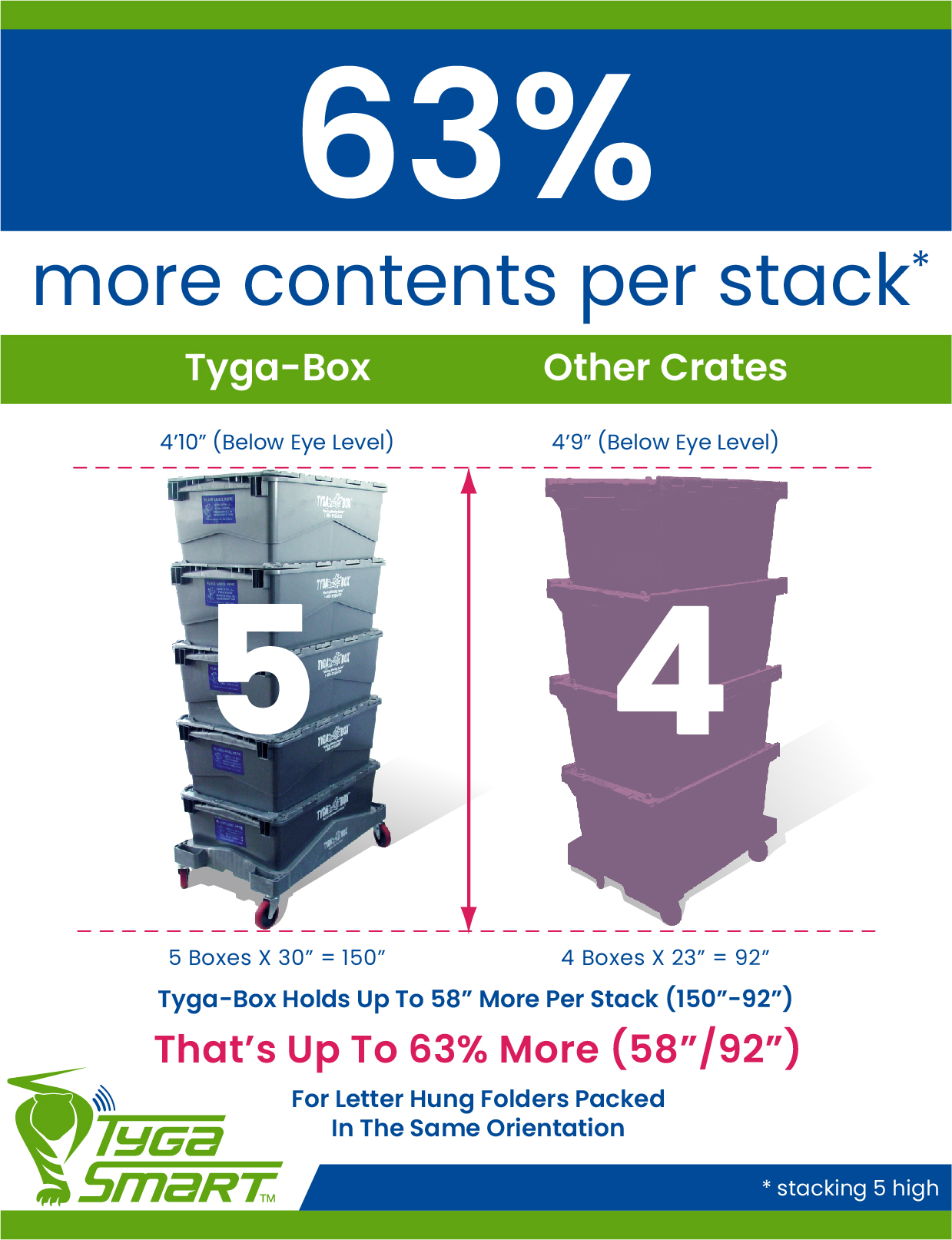 Lightweight, Durable Ergonomic, with Built-In ReddiRails

TygaBox weighs 20 - 25% less than other crates - anyone can lift a TygaBox with ease!

It's enduring, 30+ year lifespan makes it possible to hand them down from generation to generation.

Our dimensions are longer and lower than other crates, making them easier to maneuver, and cupped handles provide full room for fingers.

AND for those remaining few of us who still use paper files – only TygaBox has self-storing ReddiRails built into the lid so they're ready whenever you are!